Health Squared Comparisons – 2020 Medical Aid Plans
Health Squared Comparisons: Health Squared (combining Resolution and Spectramed) has a range of options of which we are featuring 3 on the website. All benefits on all the options are pro-rated depending on when in the year one joins the scheme and a member has the option of changing their option without medical underwriting once per year effective from 01 January of the following year.
Compare Health Squared latest 2020 plan updates in the tables below.
Medical Aid Quotes | Gap Cover Quotes | Life Insurance | Vitality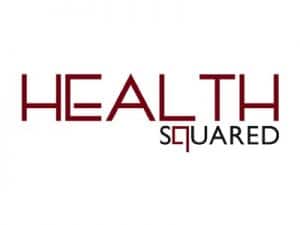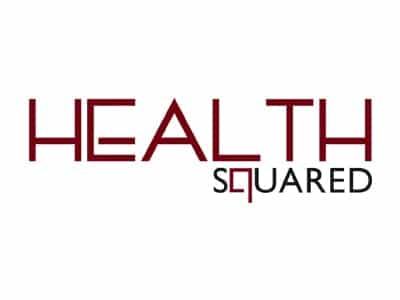 Health Squared Plans
Compare Medical Aid Plans - 2020 Updates
HEALTH SQUARED
ASPIRE - Hospital Plan
Note: Old Resolution Hospital Plan
MONTHLY CONTRIBUTIONS
Principal Member
R 2,055
Spouse/Adult Dependant
R 1,693
Per Child (Max 3)
R 747






IN HOSPITAL BENEFIT
2020 BENEFITS
100% Scheme Rate
No Overall Annual Limit
Co-payments are due for certain procedures
(eg: R4 000 Arthroscopy)
*7 days Take Home Medicine








Annual Sub-limits per person:
Psychiatric Treatment (Network Provider)


PMB
Hospice Care (per family)


10 days
Oncology (Subject to ICON network


R 197,594
and scheme protocols)




Internal Prosthesis: Subject to sub-limits & scheme protocols




CHRONIC MEDICATION
100% Scheme Rate
27 PMB Chronic Disease Conditions
Subject to scheme formulary & DSP
40% co-payment for non-DSP












ANNUAL DAY TO DAY BENEFIT
(including Savings)
Does not apply


2 GP consultations per family per annum
with a R150 co-payment.


Specialist consultations
subject to PMB and pre-authorisation
only at contracted providers.






























ANNUAL THRESHOLD
Does not apply












HEALTH SQUARED
FLEX - Limited Day to Day Cover
Note: Old Resolution Progressive Flex Plan
MONTHLY CONTRIBUTIONS
Principal Member
R 2,958
Spouse/Adult Dependant
R 2,657
Per Child (Max 3)
R 920






IN HOSPITAL BENEFIT
2020 BENEFITS
100% Scheme Rate
No Overall Annual Limit
Network Hospitals to be used or 30% co-payment will apply.
Co-payments are due for certain procedures
(eg: R4 000 Arthroscopy)
*7 days Take Home Medicine
*Emergency Casualty Annual Limit: R1 844 per family
Annual Sub-limits per person:
Psychiatric Treatment (Network Provider)


PMB
Hospice Care (per family)


12 days
Oncology (Subject to ICON network


R 302,776
and scheme protocols)




Internal Prosthesis: Subject to sub-limits & scheme protocols




CHRONIC MEDICATION
100% Scheme Rate
32 Chronic Disease Conditions.
Subject to scheme formulary.














ANNUAL DAY TO DAY BENEFIT
(including Savings)
100% Scheme Rate






GPs
Member
4 visits


Member + 1
7 visits


Family
9 visits
Specialists
Member
2 visits


Member + 1
3 visits


Family
3 visits
Conservative Dentistry
Member
R 3,606


Family
R 5,798










































ANNUAL THRESHOLD
Does not apply












HEALTH SQUARED
MILLENNIUM - Comprehensive Plan
MONTHLY CONTRIBUTIONS
Principal Member
R 5,941
Spouse/Adult Dependant
R 5,086
Per Child (Max 2)
R 1,384






IN HOSPITAL BENEFIT
2020 BENEFITS
100% Scheme Rate
No Overall Annual Limit


Co-payments are due for certain procedures
(eg: R4 000 Arthroscopy)
*7 days Take Home Medicine
*Contracted Specialists paid at 100% Scheme Rate
Annual Sub-limits per person:
Psychiatric Treatment (per family)


R 21,711
Hospice Care (per family)


18 days
Oncology (Subject to ICON network


Unlimited
and scheme protocols)




Internal Prosthesis: Subject to sub-limits & scheme protocols




CHRONIC MEDICATION
100% Medicine Price
57 Chronic Disease Conditions.
Subject to scheme formulary.
Annual Limit:
Single


R 3,067
Per family


R 6,147
ANNUAL DAY TO DAY BENEFIT
(including Savings)
100% Scheme Rate
Limits per annum:
Member
R 10,692
Member + Spouse
R 19,836
Member + Spouse + Child 1
R 22,320
Member + Spouse + Child 2
R 24,804
Member + Spouse + Child 3
R 27,288
Member + Child 1
R 13,176
Member + Child 2
R 15,660
Member + Child 3
R 18,144


























ANNUAL THRESHOLD
Principal Member
R 6,417
Spouse/Adult Dependant
R 5,473
Per Child
R 897