Health Squared Comparisons –
2022 Medical Aid Plans
Health Squared Comparisons: Health Squared (combining Resolution and Spectramed) has a range of options of which we are featuring 3 on the website. All benefits on all the options are pro-rated depending on when in the year one joins the scheme. A member has the option of changing their option without medical underwriting once per year effective from 01 January of the following year.
Please feel free to use our convenient Quote Form provided. Our consultants will assist you in analysing your healthcare needs and supply easy to understand Medical Aid Comparisons and Quotes.
Compare Health Squared latest 2022 plan updates in the tables below.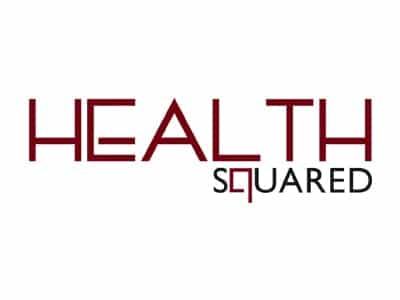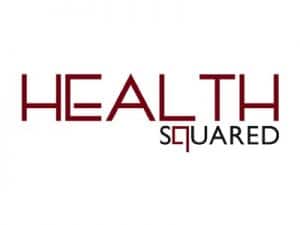 Health Squared Plans
Compare 3 Medical Aid Plans - 2022 Updates
ASPIRE - Hospital Plan
HEALTH SQUARED
ASPIRE - Hospital Plan
MONTHLY CONTRIBUTIONS
Principal Member
R 2,178
Spouse/Adult Dependant
R 1,761
Per Child (Max 3)
R 777






IN HOSPITAL BENEFIT
2021 BENEFITS
100% Scheme Rate
No Overall Annual Limit
Co-payments are due for certain procedures
(eg: R4 800 Arthroscopy)
*7 days Take Home Medicine








Annual Sub-limits per person:
Psychiatric Treatment (per family)


PMB
Hospice Care


10 days
Oncology (Subject to ICON network


R 201,348
and scheme protocols)




Internal Prosthesis: See detailed benefits




CHRONIC MEDICATION
100% Scheme Rate
27 PMB Chronic Disease Conditions.
Subject to scheme formulary.














ANNUAL DAY TO DAY BENEFIT
(including Savings)
Does not apply


2 GP consultations per family per annum
with a R150 co-payment.


Specialist consultations
subject to PMB and pre-authorisation
only at contracted providers.






























ANNUAL THRESHOLD
Does not apply












FLEX - Limited Day to Day Cover
HEALTH SQUARED
FLEX - Limited Day to Day Cover
MONTHLY CONTRIBUTIONS
Principal Member
R 3,106
Spouse/Adult Dependant
R 2,790
Per Child (Max 3)
R 966






IN HOSPITAL BENEFIT
2021 BENEFITS
100% Scheme Rate
No Overall Annual Limit
Network Hospitals to be used otherwise 30% co-payment.
Co-payments are due for certain procedures
(eg: R4 800 Arthroscopy)
*7 days Take Home Medicine
*Emergency Casualty Annual Limit: R1 879 per family
Annual Sub-limits per person:
Psychiatric Treatment (per family)


PMB
Hospice Care


12 days
Oncology (Subject to ICON network


R 308,529
and scheme protocols)




Internal Prosthesis: See detailed benefits




CHRONIC MEDICATION
100% Scheme Rate
27 PMB Chronic Disease Conditions.
Subject to scheme formulary.














ANNUAL DAY TO DAY BENEFIT
(including Savings)
100% Scheme Rate






GPs
Member
4 visits


Member + 1
7 visits


Famliy
9 visits
Specialists
Member
2 visits


Member + 1
3 visits


Famliy
3 visits
Conservative Dentistry
Member
R 3,894


Famliy
R 6,262










































ANNUAL THRESHOLD
Does not apply












MILLENNIUM - Comprehensive Plan
HEALTH SQUARED
MILLENNIUM - Comprehensive Plan
MONTHLY CONTRIBUTIONS
Principal Member
R 6,535
Spouse/Adult Dependant
R 5,595
Per Child (Max 2)
R 1,522






IN HOSPITAL BENEFIT
2021 BENEFITS
100% Scheme Rate
No Overall Annual Limit


Co-payments are due for certain procedures
(eg: R4 800 Arthroscopy)
*7 days Take Home Medicine
*Contracted Specialists paid at 220% Scheme Rate
Annual Sub-limits per person:
Psychiatric Treatment (per family)


R 22,124
Hospice Care


18 days
Oncology (Subject to ICON network


Unlimited
and scheme protocols)




Internal Prosthesis: See detailed benefits




CHRONIC MEDICATION
100% Medicine Price
34 PMB Chronic Disease Conditions.
Annual Limit:
Single
R 3,125
Per family
R 6,387






ANNUAL DAY TO DAY BENEFIT
(including Savings)
100% Scheme Rate
Limits per annum:
Member
R 10,968
Member + Spouse
R 20,364
Member + Spouse + Child 1
R 22,920
Member + Spouse + Child 2
R 25,476
Member + Spouse + Child 3
R 28,032
Member + Child 1
R 13,521
Member + Child 2
R 16,077
Member + Child 3
R 18,633


























ANNUAL THRESHOLD
Principal Member
R 6,539
Spouse/Adult Dependant
R 5,577
Per Child
R 914
Health Squared Comparisons Help