Bonitas Health Comparisons –
2021 Medical Aid Plans
Bonitas is the second largest medical aid scheme in SA. The fund covers in excess of 600 000 lives. It has been operating for more than 25 years and has an excellent Global Credit Rating of AA-. Both traditional and new generation products are available to members.
Choosing a medical plan that fits your needs can be tricky. Simply compare Bonitas latest 2021 plan updates in the tables below to make sure you choose one that is well suited to you and your family.
Please feel free to use our convenient Quote Form provided. One of our consultants will assist you in analysing your healthcare needs and supply easy to understand Medical Aid Comparisons and Quotes.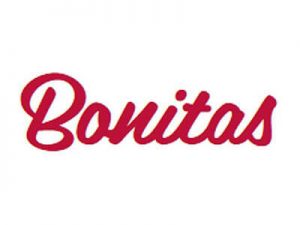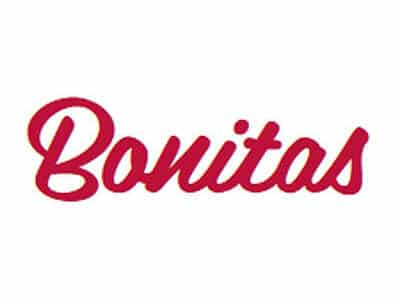 Bonitas Medical Aid Plans
Compare 4 Medical Aid Plans - 2021 Updates
BONITAS
BON ESSENTIAL - Hospital Plan
MONTHLY CONTRIBUTIONS
Principal Member
R 1,962
Spouse/Adult Dependant
R 1,501
Per Child (Max 3)
R 575






IN HOSPITAL BENEFIT
2021 BENEFITS
100% Scheme Rate
No Overall Annual Limit
Co-payments apply for certain procedures.
*R405 Take home medicine.
Annual Sub-limits per person:
Psychiatric Treatment


R 33,310
Hospice Care


R 17,450
Oncology


PMB












CHRONIC MEDICATION
100% Scheme Rate
27 PMB Chronic Disease Conditions.
Subject to scheme formulary.
Only from Pharmacy Direct.












ANNUAL DAY TO DAY BENEFIT
(including Savings)
Does not apply except for:


6 Antenatal consultations,
4 postnatal consultations,
with Midwife, 2 scans, 1 amniocentesis.


R940 Wellness Extender Benefit per family for
GP, Physiotherapy, Biokineticist, Dietician visits.






























ANNUAL THRESHOLD
Does not apply












BONITAS
BON SAVE - Hospital Plan with Savings
MONTHLY CONTRIBUTIONS
Principal Member
R 2,847
Spouse/Adult Dependant
R 2,205
Per Child (Max 3)
R 852






IN HOSPITAL BENEFIT
2021 BENEFITS
100% Scheme Rate
No Overall Annual Limit
Co-payments apply for certain procedures.
*R405 Take home medicine.
Annual Sub-limits per person:
Psychiatric Treatment


R 33,310
Hospice Care


R 17,450
Oncology


R 344,500












CHRONIC MEDICATION
100% Scheme Rate
27 PMB Chronic Disease Conditions.
Subject to scheme formulary.
Only from Pharmacy Direct.












ANNUAL DAY TO DAY BENEFIT
(including Savings)
100% Scheme Rate
Limits per annum:
Member
R 6,660
Member + Spouse
R 11,820
Member + Spouse + Child 1
R 13,812
Member + Spouse + Child 2
R 15,804
Member + Spouse + Child 3
R 17,796
Member + Child 1
R 8,652
Member + Child 2
R 10,644
Member + Child 3
R 12,636












Once Annual Day to Day Benefit is exhausted
there is a R1 310 Wellness Extender Benefit
for GP, Physiotherapy, Biokineticist, Dietician visits.
ANNUAL THRESHOLD
Does not apply












BONITAS
PRIMARY - Limited Day to Day Cover
MONTHLY CONTRIBUTIONS
Principal Member
R 2,537
Spouse/Adult Dependant
R 1,985
Per Child (Max 3)
R 807






IN HOSPITAL BENEFIT
2021 BENEFITS
100% Scheme Rate
No Overall Annual Limit
Co-payments apply for certain procedures.
*R405 Take home medicine.
Annual Sub-limits per person:
Psychiatric Treatment


R 16,370
Hospice Care


R 17,450
Oncology


R 165,500








CHRONIC MEDICATION
100% Scheme Rate
27 PMB Chronic Disease Conditions.
Subject to scheme formulary.
Only from Pharmacy Direct.












ANNUAL DAY TO DAY BENEFIT
(including Savings)
100% Scheme Rate
Limits per annum:
Member
R 2,750
Member + 1
R 4,920
Member + 2
R 5,780
Member + 3
R 6,210
Member + 4 +
R 6,730
Network GP Limit:
Member
R 1,960
Member + 1
R 3,610
Member + 2
R 4,270
Member + 3
R 4,590
Member + 4 +
R 5,200


Once Annual Day to Day Benefit is exhausted
there is a R1 310 Wellness Extender Benefit
for GP, Physiotherapy, Biokineticist, Dietician visits.
ANNUAL THRESHOLD
Does not apply












BONITAS
STANDARD - Limited Day to Day Cover
MONTHLY CONTRIBUTIONS
Principal Member
R 4,044
Spouse/Adult Dependant
R 3,506
Per Child (Max 3)
R 1,186






IN HOSPITAL BENEFIT
2021 BENEFITS
100% Scheme Rate
No Overall Annual Limit
*R490 Take home medicine.






Annual Sub-limits per person:
Psychiatric Treatment


R 41,980
Hospice Care


R 17,450
Oncology


R 344,500








CHRONIC MEDICATION
100% Scheme Rate
27 PMB Chronic Disease Conditions.
(Additional 18 Chronic Disease Conditions)
Annual Limit:
Single
R 10,130
Per family
R 20,340
ANNUAL DAY TO DAY BENEFIT
(including Savings)
100% Scheme Rate
Limits per annum:
Member
R 6,140
Member + 1
R 9,340
Member + 2
R 10,790
Member + 3
R 11,790
Member + 4 +
R 12,840
Network GP Limit:
Member
R 4,390
Member + 1
R 6,440
Member + 2
R 7,140
Member + 3
R 7,500
Member + 4 +
R 8,140


Once Annual Day to Day Benefit is exhausted
there is a R1 810 Wellness Extender Benefit
for GP, Physiotherapy, Biokineticist, Dietician visits.
ANNUAL THRESHOLD
Does not apply