Medshield Medical Aid Comparisons –
2023 Plans
Medshield Medical Aid Comparisons made easy: Medshield is a well established medical aid registered in 1968 and, following its merger with Oxygen, covering in excess of 250 000 lives.
The Medshield Scheme has a Global Credit rating of AA – and has reserves well in excess of the mandated 25%. Our Medshield medical aid comparisons have a range of 3 options, of which are featured below.
Get A Medshield Quote
Please use our convenient free, no obligation quote form provided. One of our consultants will assist you in analysing your healthcare needs and supply easy to understand comparisons and quotes.
Compare the options and latest 2023 plan updates in the tables below.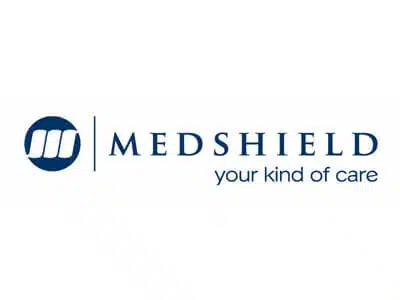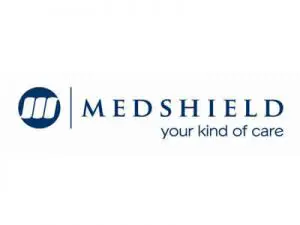 Medshield Health Plans
Compare 3 Medical Aid Plans – 2023 Updates
Table Of Contents
Medshield medical aid
Click/Tap on the links below to scroll to your table of interest.
| Column 1 | Column 2 | Column 3 |
| --- | --- | --- |
| MEDIVALUE PRIME - LIMITED DAY TO DAY COVER | | |
| Contributions/Savings | | |
| Monthly Contributions | | Savings |
| Main Member | R2 736 | Main Member - R6 650 |
| Spouse/Adult dependent | R2 388 | Member +1 - R8 350 |
| Child (Max 3) | R771 | Member +2 - R8 950 |
| --- | --- | Member +3 - R10 400 |
| Benefits | | |
| 100% scheme rate in-hospital. | | |
| Prime networks to be used. | | |
| Co-payments apply for certain procedures. | | |
| Oncology PMB unlimited: Subject to PMB at ICON. | | |
| 26 Chronic disease conditions: medication from DSP. | | |
| MRI/CT scans: Annual limit: R10 860 per family per annum. | | |
| MRI/CT scans: 8% co-payment for non-emergencies and non-PMB. | | |
| --- | | |
| --- | --- | --- |
| Column 1 | Column 2 | Column 3 |
| --- | --- | --- |
| MEDIVALUE PRIME - LIMITED DAY TO DAY COVER | | |
| Contributions/Savings | | |
| Monthly Contributions * | | Savings ** |
| Main Member | R2 736 * | Main Member R6 650 ** |
| Spouse/Adult dependent | R2 388 * | Member +1 R8 350 ** |
| Child (Max 3) | R771 * | Member +2 R8 950 ** |
| --- | --- | Member +3 R10 400 ** |
| Benefits | | |
| 100% scheme rate in-hospital. | | |
| Prime networks to be used. | | |
| Co-payments apply for certain procedures. | | |
| Oncology PMB unlimited: Subject to PMB at ICON. | | |
| 26 Chronic disease conditions: medication from DSP. | | |
| MRI/CT scans: Annual limit: R10 860 per family per annum. | | |
| MRI/CT scans: 8% co-payment for non-emergencies and non-PMB. | | |
| --- | | |
| --- | --- | --- |
| Column 1 | Column 2 | Column 3 |
| --- | --- | --- |
| MEDIPLUS PRIME: LIMITED DAY TO DAY COVER | | |
| Contributions/Savings | | |
| Monthly Contributions | | Savings |
| Main Member | R4 539 | Main Member - R9 850 |
| Spouse/Adult dependent | R3 240 | Member +1 - R13 755 |
| Child (Max 3) | R1 017 | Member +2 - R15 385 |
| --- | --- | Member +3 - R17 130 |
| Benefits | | |
| 100% scheme rate in-hospital. | | |
| Prime networks to be used. | | |
| Co-payments apply for certain procedures. | | |
| Oncology: ICON per family: R296 500. | | |
| 26 Chronic disease conditions: medication from DSP. | | |
| 14 additional disease conditions with annual limits per member and per family. | | |
| MRI/CT scans: Annual limit: R14 860 per family per annum. | | |
| MRI/CT scans: 10% co-payment for non-emergencies and non-PMB. | | |
| --- | | |
| Column 1 | Column 2 | Column 3 |
| --- | --- | --- |
| MEDIPLUS PRIME: LIMITED DAY TO DAY COVER | | |
| Contributions/Savings | | |
| Monthly Contributions * | | Savings ** |
| Main Member | R4 539 * | Main Member - R9 850 ** |
| Spouse/Adult dependent | R3 240 * | Member +1 - R13 755 ** |
| Child (Max 3) | R1 017 * | Member +2 - R15 385 ** |
| --- | --- | Member +3 - R17 130 ** |
| Benefits | | |
| 100% scheme rate in-hospital. | | |
| Prime networks to be used. | | |
| Co-payments apply for certain procedures. | | |
| Oncology: ICON per family: R296 500. | | |
| 26 Chronic disease conditions: medication from DSP. | | |
| 14 additional disease conditions with annual limits per member and per family. | | |
| MRI/CT scans: Annual limit: R14 860 per family per annum. | | |
| MRI/CT scans: 10% co-payment for non-emergencies and non-PMB. | | |
| --- | | |
| Column 1 | Column 2 | Column 3 | Column 4 |
| --- | --- | --- | --- |
| MEDISAVER - HOSPITAL PLAN WITH SAVINGS | | | |
| Contributions/Savings | | | |
| Monthly Contributions | | Savings | |
| Main Member | R4 524 | R8 148 | |
| Spouse/Adult dependent | R3 747 | R6 744 | |
| Child (Max 3) | R1 101 | R1 980 | Per child |
| Benefits | | | |
| 100% scheme rate in-hospital. | | | |
| Network networks to be used. | | | |
| Co-payments apply for certain procedures. | | | |
| Oncology: ICON per family: R388 100. | | | |
| 26 Chronic disease conditions: medication from DSP. | | | |
| MRI/CT scans: Annual limit: R23 100 per family per annum. | | | |
| MRI/CT scans: 10% co-payment for non-emergencies and non-PMB. | | | |
| --- | | | |
| --- | | | |
| Column 1 | Column 2 | Column 3 | Column 4 |
| --- | --- | --- | --- |
| MEDISAVER - HOSPITAL PLAN WITH SAVINGS | | | |
| Contributions/Savings | | | |
| Monthly Contributions * | | Savings ** | |
| Main Member | R4 524 * | R8 148 ** | |
| Spouse/Adult dependent | R3 747 * | R6 744 ** | |
| Child (Max 3) | R1 101 * | R1 980 ** | Per child |
| Benefits | | | |
| 100% scheme rate in-hospital. | | | |
| Network networks to be used. | | | |
| Co-payments apply for certain procedures. | | | |
| Oncology: ICON per family: R388 100. | | | |
| 26 Chronic disease conditions: medication from DSP. | | | |
| MRI/CT scans: Annual limit: R23 100 per family per annum. | | | |
| MRI/CT scans: 10% co-payment for non-emergencies and non-PMB. | | | |
| --- | | | |
| --- | | | |