FedHealth Medical Aid Comparisons –
2021 Plans
FedHealth Medical Aid Comparisons: Fedhealth is a well-established medical aid registered in 1969, it covers close to 200,000 lives and has one of the highest Global Credit Ratings at AA-. They have a range of new generation schemes all covering hospital and related bills at 3 x NHRPL (National Health Reference Price List) rate (Private Rate).
Fedhealth Medical Scheme has over eight decades' experience in taking care of the Medical Aid needs of South African families.
Please feel free to use our convenient Quote Form provided. Our consultants will assist you in analysing your healthcare needs and supply easy to understand Medical Aid Comparisons and Quotes.
Compare Fedhealth's latest 2021 plan updates in the tables below.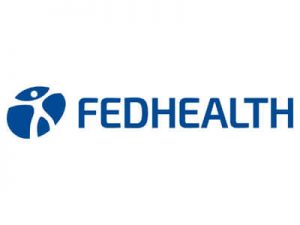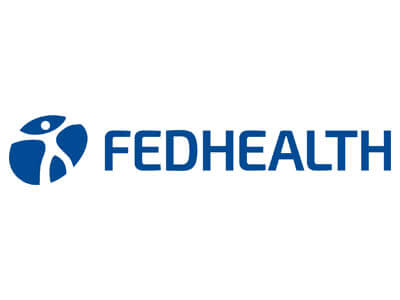 Fedhealth Medical Aid Plans
Compare 5 Medical Aid Plans - 2021 Updates
FEDHEALTH
MYFED - Network Plan
MONTHLY CONTRIBUTIONS
Income p/m
R1-R6,251
R6,252-R10,219
R10,220-R12,622
R12,623-R14,426
R14,427+
Principal Member
R 1,128
R 1,430
R 2,005
R 2,547
R 3,455
Spouse/Adult Dependant
R 985
R 1,242
R 1,750
R 2,100
R 3,147
Per Child (Max 3)
R 543
R 699
R 769
R 996
R 1,317
IN HOSPITAL BENEFIT
2021 BENEFITS
100% Scheme Rate
No Overall Annual Limit
Network Hospitals to be used.
R12 500 co-payment on voluntary
non-network admissions.
*7 days Take Home Medicine
*Emergency Trauma at Out Patients
Psychiatric Treatment








R 9,400
Hospice Care








n/a
Oncology








PMB
Internal Prosthesis








PMB
CHRONIC MEDICATION
100% Scheme Rate
27 Chronic Disease Conditions.
Subject to Basic Scheme formulary.
Only from Medi-Rite, Clicks, Dis-Chem &
Pharmacy Direct.












ANNUAL DAY TO DAY BENEFIT
(including Savings)
100% Scheme Rate


GP's
No Limit from Network Providers.


(2 out-of-network visits)












Specialists:
2 visits limited to R 1 900 per person from Network Providers.


(must be referred by Network GP)








Conservative Dentistry:
Only from a Network Provider.


(Fillings, extractions, consultations)


Plastic dentures limited to one set per person every 2 years.




ANNUAL THRESHOLD
Does not apply




































FEDHEALTH
FLEXIFED 2 ANY - Hospital Plan/Day to Day Cover
MONTHLY CONTRIBUTIONS
Principal Member
R 2,500
Spouse/Adult Dependant
R 2,171
Per Child (Max 3)
R 742






IN HOSPITAL BENEFIT
2021 BENEFITS
100% Scheme Rate
No Overall Annual Limit
Co-payments are due for certain procedures
(eg: R8 500 for Arthroscopy)
*30 days Post Hospital Cover
*7 days Take Home Medicine
*Emergency Trauma at Out Patients
Psychiatric Treatment


R 25,500
Hospice Care


R 33,300
Oncology (only at DSP)


R 300,200
Internal Prosthesis


PMB
CHRONIC MEDICATION
100% Scheme Rate
27 Chronic Disease Conditions.
Subject to Intermediate Scheme formulary.
Only from Medi-Rite, Clicks, Dis-Chem &
Pharmacy Direct.






ANNUAL DAY TO DAY BENEFIT
(including Savings)
100% Scheme Rate
Member


R 324
Spouse


R 276
Per Child (Max 3)


R 84
MediVault Savings amounts are not pro-rated and can be
transferred to your Wallet at any time and paid back
interest-free over a period of 12 months:
Total Annual Day-to-day Limits:
Member
R 10,224
Member + 1
R 15,900
Member + 2
R 21,684
Member + 2 +
R 25,368










ANNUAL THRESHOLD
Member


R 4,700
Member + 1


R 8,700
Member + 2


R 10,000
Member + 2 +


R 11,800
FEDHEALTH
FLEXIFED 3 ANY - Hospital Plan/Day to Day Cover
MONTHLY CONTRIBUTIONS
Principal Member
R 2,825
Spouse/Adult Dependant
R 2,549
Per Child (Max 3)
R 1,015






IN HOSPITAL BENEFIT
2021 BENEFITS
100% Scheme Rate
No Overall Annual Limit
Co-payments are due for certain procedures
(eg: R8 500 for Arthroscopy)
*30 days Post Hospital Cover
*7 days Take Home Medicine
*Emergency Trauma at Out Patients
Psychiatric Treatment


R 2,700
Hospice Care


R 33,300
Oncology (only at DSP)


R 300,200
Internal Prosthesis


R 26,900
CHRONIC MEDICATION
100% Scheme Rate
27 Chronic Disease Conditions.
Subject to Intermediate Scheme formulary.
Only from Medi-Rite, Clicks, Dis-Chem &
Pharmacy Direct.






ANNUAL DAY TO DAY BENEFIT
(including Savings)
100% Scheme Rate
Member


R 324
Spouse


R 288
Per Child (Max 3)


R 108
MediVault Savings amounts are not pro-rated and can be
transferred to your Wallet at any time and paid back
interest-free over a period of 12 months:
Total Annual Day-to-day Limits:
Member
R 11,424
Member + 1
R 17,412
Member + 2
R 22,920
Member + 2 +
R 26,928






ANNUAL THRESHOLD
Member


R 5,600
Member + 1


R 10,600
Member + 2


R 12,100
Member + 2 +


R 14,300
FEDHEALTH
FLEXIFED 4 ANY - Hospital Plan/Day to Day Cover
MONTHLY CONTRIBUTIONS
Principal Member
R 3,747
Spouse/Adult Dependant
R 3,399
Per Child (Max 3)
R 1,153






IN HOSPITAL BENEFIT
2021 BENEFITS
100% Scheme Rate
No Overall Annual Limit
Co-payments are due for certain procedures
(eg: R2 600 for Arthroscopy)
*30 days Post Hospital Cover
*7 days Take Home Medicine
*Emergency Trauma at Out Patients
Psychiatric Treatment


R 2,700
Hospice Care


R 33,300
Oncology (only at DSP)


R 480,400
Internal Prosthesis


R 26,900
CHRONIC MEDICATION
100% Scheme Rate
43 Chronic Disease Conditions.
Subject to Intermediate Scheme formulary.
Only from Medi-Rite, Clicks, Dis-Chem &
Pharmacy Direct.






ANNUAL DAY TO DAY BENEFIT
(including Savings)
100% Scheme Rate
Member


R 324
Spouse


R 288
Per Child (Max 3)


R 96
MediVault Savings amounts are not pro-rated and can be
transferred to your Wallet at any time and paid back
interest-free over a period of 12 months:
Total Annual Day-to-day Limits:
Member
R 15,024
Member + 1
R 27,312
Member + 2
R 31,008
Member + 2 +
R 34,704
Unlimited Network GP Benefit




ANNUAL THRESHOLD
Member


R 14,700
Member + 1


R 26,700
Member + 2


R 30,300
Member + 2 +


R 33,900
FEDHEALTH
MAXIMA EXEC - Comprehensive Plan
MONTHLY CONTRIBUTIONS
Principal Member
R 6,816
Spouse/Adult Dependant
R 5,917
Per Child (Max 3)
R 2,168






IN HOSPITAL BENEFIT
2021 BENEFITS
200% Scheme Rate
No Overall Annual Limit
Co-payments are due for certain procedures
(eg: R2 600 for Arthroscopy)
*30 days Post Hospital Cover
*7 days Take Home Medicine
*Emergency Trauma at Out Patients
Psychiatric Treatment


R 34,500
Hospice Care


R 33,300
Oncology (only at DSP)


R 600,600
Internal Prosthesis


R 31,500
CHRONIC MEDICATION
100% Scheme Rate
51 Chronic Disease Conditions.
Subject to Intermediate Scheme formulary.
Only from Medi-Rite, Clicks, Dis-Chem & Pharmacy Direct
Single


R 7,600
Per Family


R 14,000
ANNUAL DAY TO DAY BENEFIT
(including Savings)
100% Scheme Rate
Limites per annum:
Member
R 10,560
Member + Spouse
R 19,728
Member + Spouse + Child 1
R 23,076
Member + Spouse + Child 2
R 26,424
Member + Spouse + Child 3
R 29,772
Member + Child 1
R 13,908
Member + Child 2
R 17,256
Member + Child 3
R 20,604




Unlimited Network GP Benefit












ANNUAL THRESHOLD
Principal Member


R 14,800
Spouse/Adult Dependant


R 11,400
Per Child (max 3)


R 3,800