Medical Aid Brokers –
Informed Healthcare Solutions
Why not use our 25+ years of experience as Medical Aid Brokers, at no extra cost, to help you choose the most appropriate medical aid?
Changes to medical aid legislation, new product innovation and the vast range of available healthcare cover, make choosing or even understanding your medical aid a daunting task.
We believe, more than ever, people need professional advice in order to make an informed decision on their healthcare requirements.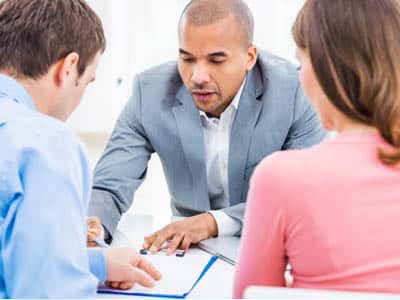 About Us |
Company Overview
We at Informed Healthcare Solutions will assist you to analyse your healthcare needs to ensure you get the best possible benefits to premium value.
To this end we are contracted to all major schemes, offering a range of products including Hospital plans, Comprehensive plans, Hospital plans with savings or limited day-to-day cover and Traditional Schemes.
Some schemes charge premiums according to income so people with basic salaries would pay much less.
Quotes can be generated for any number of medical aid options and sent to you in a easy to compare spreadsheet format. For example, if you needed to check the Acute Medicine Benefit, all the different option's medicine benefits will be displayed in a tabulated row for easy comparison.
Our services add no extra cost to the member because it is factored into the premium at a maximum of 3% as legislated by the Council for Medical Schemes, so why not give us a call +27 21 712 8866 ?
We operate primarily in the small business and individual market.
We Are Here To Help You
Why Request Medical Aid Quotes From IHS:
Your quote will be customised specifically to your needs
More than 25 years experience in the industry
We'll secure the best possible cover for you quickly by submitting the required documentation upfront
For more information feel free to give IHS a call +27 21 7128866 today!
How We Can Help You
Simple to use enquiry forms:
Informed Healthcare Solutions (Pty) Ltd is a licensed financial services provider in terms of the Financial Advisory and Intermediary Services Act 2002 , licence number 12239.
Authorised Product Categories
Healthcare advice for medical aid schemes and death and disability premium waiver for medical aid, short term gap and top-up cover options and the like.
Life, Risk and Investments.
Contracts with Product Suppliers
Informed Healthcare Solutions (Pty) Ltd holds contracts with the product suppliers listed below.
Medical Aid Brokers –
Healthcare and Related Products
Discovery Health Medical Scheme
Fedhealth Medical Scheme
Momentum Health
Bonitas Medical Fund
Medshield Medical Scheme (incorporating Oxygen)
Genesis Medical Scheme
Medihelp Medical Scheme
Stratum Benefits
Topmed Guardrisk Insurance Ltd
Sizwe Medical Fund
Sirago Underwriters
Keyhealth Medical Scheme
Health Squared
Life, Risk and Investments
Discovery Life and Investments
Momentum Life and Investments
Liberty Group
BrightRock (Pty) Ltd
Hollard Life Assurance