Gap Cover Costs VS Medical Aid Costs?
Why Gap Cover Is Important:
Medical schemes effectively build in Gap Cover costs over a range of their available options, but at enormous cost to the member.
The figures below relate to various medical aids and various options offering varying rates of cover for in-hospital procedures. Albeit, there are often other benefits covered as well, but the important factor in all these options is the rate of cover while in hospital.
All the comparisons below are for a family consisting of a member, spouse and two children, and where the scheme simply offers savings for out of hospital cover, we have removed the savings from the premium calculations.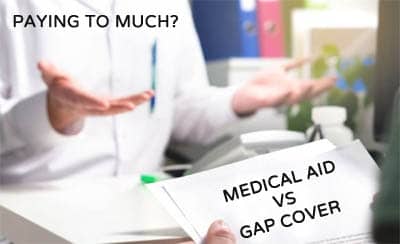 Discovery Health
First, we look at Discovery Health –
Discovery Health Coastal Core – R2273,00 pm for 100% medical aid rate in hospital
Discovery Health Classic Core – R3178,00 pm for 200% medical aid rate in hospital
Discovery Health Executive Plan – R6008,00 pm for 300% medical aid rate in hospital
While the first two options are easy to compare, the Executive option has many other benefits; however, this is the only plan where a member can safely assume that they will be covered in 'full' while hospitalised. We can see that what your average Gap Cover costs pales in comparison to a medical aid plan that offer the similar protection.
Momentum Health
Here is a comparative within Momentum –
Momentum Health Custom Plan – from R2075,00 pm for 100% medical aid rate while in hospital
Momentum Health Incentive Plan – from R2717,00 pm for 200% of the medical aid rate in hospital
Momentum Health Summit Plan – R10862,00 pm for 300% of the medical aid rate in hospital.
Once again, the first two options are easier to compare, while the Summit option has many other 'out of hospital' benefits, but is again the only option offering in-hospital cover at cost.
Bonitas Health
The Bonitas plans are different in terms of benefit design, and the following three plans or options offer differing hospital rates.
Bonitas Primary – R2804,00 pm for 100% medical aid rate in hospital
Bonitas BonSave – R2477,00 pm for 150% of the medical aid rate in hospital
Bonitas BonComprehensive – R6083,00 pm for 300% of the medical aid rate while in hospital.
Premiums VS Gap Cover Costs
If a Discovery Health member wanted to cover themselves in 'full' while in hospital. They would have to pay R3700,00 per month extra premium than a member who had a hospital plan (Core) and merely paid an additional R118,00 per month for Gap Cover. The same applies for the other two schemes, where details have been given above. Members are unable to afford high premiums, plans cannot offer different rates for hospital cover within the same option. At the end of the day, without Gap Cover, members can go 'broke' because of their premiums, or because they owe huge extra amounts to their specialist(s). Visit our new Gap Cover website to see what Discovery Gap Cover costs.
The Gap Cover Difference
A useful current answer is that as the actual claims processing is done by the medical scheme itself, regardless of the rate at which they reimburse the member. All the provider of the Gap Cover policy has to do is pay the difference between what the practitioner has charged, and the amount of the benefit paid out by the scheme and/or the administrator.
Prescribed Minimum Benefits
We certainly believe that with Prescribed Minimum Benefits, prescribed reserve levels and all the various legislative pressures placed on the private medical aid industry. More and more benefit cuts will be experienced by members in an attempt to control premium increases. The result of these benefit cuts, most particularly when a person is hospitalised, is going to expose them to unaffordable expenses, which could be solved by Gap Cover.
Gap Cover, like that offered by Ambledown, Sirago and Stratum, is a realistic kind of insurance designed to insure medical aid members against huge money outlays not covered by your Medical Aid Scheme (T&Cs apply).
Click here to get Free Medical Aid Gap Cover Quotes or if you would like to go ahead download the GAP Cover Application Form here.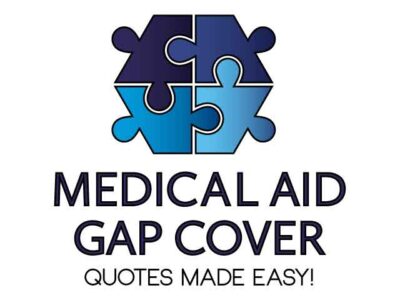 Looking For Affordable Gap Cover?
Why not visit our new Medical Aid Gap Cover website? We offer a wealth of relevant information on all the major Gap Cover companies, including:
Hassle-free quotes,
Gap Cover costs comparison,
Gap Cover plan comparisons,
Helpful FAQ's and more,
Click on the links below.