TB Awareness March 2019
March 7, 2019
Posted by:

Informed Healthcare Solutions

Category:

Client Wellness Newsletters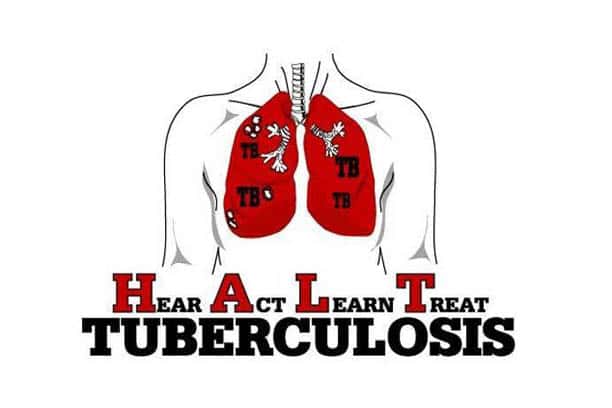 TB Awareness March 2019
TUBERCULOSIS AWARENESS MONTH
TB Awareness March 2019 commemorates this day in 1882 when Dr Robert Koch informed the world that he had discovered the cause of TB (Tuberculosis).
TB Awareness March 2019 | IT'S TIME…
For a world without TB
To treat the 40 million people affected by TB by 2022
To know your TB status
THE STATISTICS
TB is second only to HIV/AIDS as the greatest killer worldwide due to a single infectious agent.
TB is a leading killer of people living with HIV causing 1/5 of all deaths.
South Africa is one of 8 countries who account for 2/3's of all new TB cases.
South Africa harbours the highest number of cases per capita of multi-drug resistant and extensively drug-resistant TB.
In June 2018 the SA Dept. of Health announced a mass roll-out of a more tolerable drug to fight multi-drug resistant TB.
The Western Cape has the highest TB cure rate in South Africa.
WHAT IS TB?
It is an infectious but CURABLE airborne disease caused by a germ that attacks and damages the lungs.
It is infectious and is passed easily to others through coughing or sneezing.
WHAT ARE THE SYMPTOMS?
Persistent coughing, night sweats, tiredness, weight loss.
Coughing up blood or sputum.
WHEN SHOULD YOU GET TESTED?
If you think that you have TB.
If you have spent significant time with a person who has TB, or is suspected to have TB.
WHAT IS THE TREATMENT FOR TB?
TB is covered by Medical Aids under PMB's.
TB treatment is free at clinics.
It is curable if the full course of treatment is completed.
The medication must be taken even if there are side effects. The side effects can be nausea, rashes and vomiting.
Multi-drug resistant TB is harder to treat, and uses different medication.
TB MYTHS
TB is hereditary. TB is NOT hereditary.
TB is easily contracted. TB is NOT easily contracted. You have to be in close contact with someone who has TB for a long time.
TB infection leads to disease. NOT everyone infected with TB develops TB disease. The immune system can clear the bacteria and stop it from multiplying.
TB only affects the lungs. TB CAN affect any organ in the body.
TB is not curable. TB IS curable.
TB treatment can be stopped once the patient feels better. TB treatment MUST be completed.
Disclaimer: The information and opinions in this document have been recorded and arrived at in good faith and from sources believed to be reliable, but no representation or warranty, expressed or implied, is made to their accuracy, completeness or correctness. The information is provided for information purposes only and should not be construed as the rendering of advice. Informed Healthcare Solutions accordingly accepts no liability whatsoever for any direct, indirect or consequential loss arising from the use of this document or its contents. IHS is a licensed financial service provider: FSP # 12239